Coronavirus Covid-19 update
Update on COVID-19 as of 16/03/2020
During these difficult times, we want to reassure all our interns that your safety and well being is our number one priority. We are certainly navigating through uncharted waters and these are difficult times for everyone, so we thank each of you for your cooperation and understanding as we work together.
We are constantly monitoring the latest information for all our destinations and are in communication with our colleagues abroad, whilst also following advice from the Foreign & Commonwealth Office (FCO).
If there is a change in FCO advice that will impact your trip, we will of course contact you and explain the options available. Most of our interns start their trips in September / October, by which time we hope that life will be returning to normal and trips will therefore go ahead unaffected. If the FCO advises against travel to a specific country or region you are booked to travel to, we will contact you as soon as possible to explain your options.
If the FCO deems that travel to your chosen country or region is safe and you decide to cancel, then our normal cancellation terms and conditions will apply.
Please ensure you check updated entry requirements for any country you are travelling to before departure. Some countries have introduced new controls that prohibit entry depending on where you live and any recent travel you may have made. Therefore, please make sure you regularly check the specific requirements for your trip depending on your recent travel and upcoming destination, as the foreign travel advice is constantly changing.
For more information, please visit www.gov.uk/government/organisations/foreign-commonwealth-office
At present, all scheduled placements are going ahead.
Our colleagues abroad are advising all interns to follow the government advice and precautions, such as:
Washing hands properly and using anti-bacterial hand gel where necessary
Do not touch your face
We ask that if any of our interns due to depart on a trip soon are displaying any symptoms, please do not travel and advise us as soon as possible of your cancellation in writing.
We also ask that those of you booked on a trip with us over the coming months bear with us as the picture comes clearer.
With thanks,
The Placement Year International Team
We are here to answer your questions. Send us a message or call us on +44 (0)1273 710569.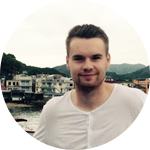 "I wanted to personally thank you for all the help you've given me the last few months, and for allowing me to have this fantastic opportunity."
Jason Billam - Plymouth University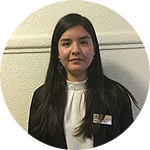 "Thank you very much for everything, you found the internship I really wanted."
Gabriela Arevalo, Swiss Hotel Management School (SHMS)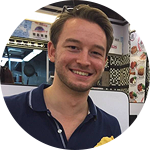 "I arrived at the Sheraton hotel and there are no words to describe how amazing this place is and how well they treat me. I hope my work here makes up for the good treatment I get!"
Alex Smarsch - Oxford Brookes University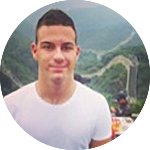 "I would really like to thank you for being so involved in finding my internship. It was a great thing to discover your program."
Marko Djukic - Switzerland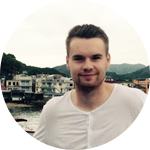 "I have always wanted to travel with my work, and experience different cultures and lifestyles. China is now a place with so much to offer due to its phenomenal growth in the last few decades."
Jason Billam - Plymouth University