Got questions about joining a work placement overseas?
We hope the following information helps you.
We are here to answer your questions. Send us a message or call us on +44 (0)1273 710569.
Who can join?
Undergraduate students, graduates and people already working in related jobs. We accept all nationalities. Many of our interns are university students who must complete a placement year, "sandwich year" or internship as part of their degree. We also welcome people with several years' hospitality experience who want to gain additional skills overseas to help develop their CV and career.
Common degree subjects include International Hotel Management, International Tourism Management, International Hospitality Management and Culinary Arts. Those with other degree subjects are welcome to apply if they have relevant work experience.
When can I start?
You can join our programme any month of the year. Tell us your ideal start date and we will agree one as close as possible.
How long is a placement?
Depending on the destination you choose and any university requirements, you can choose any duration between 6 and 18 months. Shorter durations may be available if you already have relevant training or experience. Send your CV to info@placement-year.org to check your eligibility. 
What are the benefits of an overseas placement?
Make your CV stand out by adding experience with a global brand name. Push personal boundaries as you adapt to a different culture and learn some new language skills. Make contacts to help your future employment. It could also be a once in a lifetime opportunity to experience China's phenomenal growth, Thailand's luxury hotel industry, the beautiful surroundings of the Maldives or the cosmopolitan lifestyle of London.
Is it safe?
We're confident that all our destinations are safe places for foreigners to live and work. We take advice from the British Foreign & Commonwealth Office and we have staff in the UK and in our destinations who thoroughly check each work placement and accommodation. We only work with reputable hotels located in safe districts. Before you leave home we'll send you profiles of your work and accommodation including a full job description, contact details and photos of your work supervisor, photos and a description of your accommodation and so on.
If you join as part of your degree we will help your university placement office with all their health and safety documents. We brief you about safety as part of your orientation and are on hand if you have any concerns during your stay.
Do I need to speak the local language?
China – It's not necessary to speak Mandarin before you arrive in China. You will be enrolled on to a Mandarin language course as part of our programme. This is included in the cost of your visa and time will be made alongside your hotel work placement. Learning Mandarin will help you at work and in your day-to-day life in China. It's also a fantastic language to know for the future. If you already speak Mandarin then you will study Shanghainese or Cantonese instead.
Maldives – You need to speak good English. Mandarin, Cantonese or other European languages are a bonus. 
Thailand – You don't need to speak any Thai to join us in Thailand. You do need to speak some English, which is widely spoken and if you speak another language, for example, Mandarin, Cantonese, Russian, French or German, those skills will be put to good use. 
UK – You need to speak at least good conversational English to join our hotels in the UK. 
Will I earn a salary?
Yes, you'll receive a salary of around £200 or €300 per month. While this might not be comparable with salaries in your home country, the low cost of living and the fact that all your accommodation and food is provided free of charge means most interns have enough money for socialising and travelling in their free time without having to use any other savings. Some interns use the salary to offset the cost of flights, visa and insurance. Others simply use it to pay for socialising and travelling in their free time.
Do I have to pay a fee?
We charge a £200 Acceptance Fee when you complete our registration form to ensure you are committed to the programme. This is 100% refundable if we can't arrange a suitable placement. Full details of our Placement Fees can be found on the individual placement pages. 
What's not included?
We're very clear about this because we ourselves hate finding hidden extras later on:
We'll give you clear advice about how to arrange these and we will provide all the documents and instructions required for your visa application. You can read more about what's included (and not included) on our What's Included page.
How far ahead do I have to apply?
As early as possible. We're bound to say that! There are 3 main factors to consider: university deadlines for confirming placement year or internship arrangements; visa application (allow around 1 month); placement availability (we only offer placements in very good hotels so there is competition for places).
We recommend applying several months in advance so we can confirm your place on the programme and start arranging a fabulous placement. Contact us if you need a placement at short notice because sometimes we can arrange placements very quickly.
What's the application process?
We keep it simple.
Step 1: Submit your CV and covering letter via our application form
Step 2: We'll contact you to arrange a short Skype interview.
Step 3: If you're suitable, we'll confirm an internship placement with one of our partner hotels and start arranging your trip.
Is the internship placement tailored to me?
Yes. We'll tailor your work placement to your skills, interests and personal requirements. We will discuss this with you when you apply. Depending on the length of your stay, your work will vary to give you experience in different aspects of the hotel industry.
The majority of your time will be spent dealing with many foreign customers and working with local staff. It can also be possible to shadow managers in back-office roles depending on experience and personal relationships developed during the internship placement.
Get in touch so we can discuss options with you.
What employment opportunities are there after the internship placement?
All our destinations have thriving hospitality industries and a shortage of experienced and qualified staff to work in their top hotels. Now really is the time to get your foot in the door and make a good impression on your new international colleagues. Then it's entirely possible you could be offered a future position in China, the Maldives, Thailand or the UK or one of the hotel's branches overseas. Work hard, be sensitive to cultural differences, get along with your colleagues and it's not unusual to be offered a permanent position after completing your placement.
It's also increasingly common for hotels in other countries to recruit staff who have first hand experience of living and working in destinations like ours. They want staff who understand Asian cultures, its people, language and it's way of doing business. This helps their hotel deal with the increasing numbers of Asian guests travelling around the world. You never know where your placement may lead!
Will you sign my university placement documents?
Yes. Be sure to tell us your university requirements before starting work. We're happy to talk to your course tutors if they need specific information. If you have to write a Final Year Project we will discuss this with you before starting your trip and will make sure you are allocated time for this during your work placement.
Where will I stay?
Your accommodation and food is provided by your hotel. You will either stay in their staff accommodation with your local work colleagues and other placement interns, a rented apartment or, if you're very lucky, a hotel guest bedroom. Bedrooms are often shared between 2 interns, same sex, and are clean and comfortable. We'll send you full details before you leave home. Most food is provided in the hotel's staff canteen although some hotels also allow you a few meals each week in the guest restaurant. All this means no long commutes to work or having to cook for yourself after a tiring shift!
Can I join with a friend?
Yes. Provided your friend has related training or experience so we can accept them on the programme then we can usually arrange for you to either work and live together or at least live in the same city so it's easy to meet up and enjoy the experience together.
Which hotel will I work at?
You will work at one of the best 4 or 5 Star hotels in your chosen destination. Most of our partner hotels are well known global brands which include Crowne Plaza, Fairmont, Intercontinental, Marco Polo, Marriott, Radisson Blu, Sheraton, Sofitel and Tonino Lamborghini. We also offer placements at smaller boutique hotels. After receiving your CV and covering letter, we discuss your interests and requirements with you over a Skype call and then match you to a suitable hotel. You will be sent all the hotel details including a full job description before leaving home.
What are the normal working hours?
You will work 5 days per week. This may include weekends with your days off arranged on week days. You will experience different shifts including early, middle and split shifts but you are not expected to work night shifts.
We will give you full details of your working hours before you leave home and these will be confirmed again with your supervisor during your orientation.
What's my role?
To make a useful contribution working alongside your local colleagues, to gain experience which relates to your university degree subject and to experience a new culture. You should return home excited to start or develop your career in the hospitality industry.
We have a wide range of opportunities from F&B and Front Office to Events and rotations between several departments.
Will somebody meet me when I arrive?
Yes, if you're going to one of our destinations overseas you will always be met on arrival. Local staff are very friendly, speak good English and are highly experienced at helping young foreign people adapt to life!
You will receive a comprehensive orientation to your placement city, we will introduce you to your hotel colleagues and check all your work arrangements. If you're joining us in China we'll also take you to the university where you will study Mandarin and introduce you to other people on our programme. Throughout your stay we will call and visit you frequently.
All our staff are also available 24/7 in emergencies.
How much contact is there with Placement Year International?
Short answer; that depends which destination you choose.
In China and Thailand, we will meet you on arrival and do a comprehensive orientation with you before you start work at your hotel. After this we will keep in touch with you frequently by phone, email and Skype rather than personal visit because placements can be several hours from our local offices. However, our interns frequently visit Shanghai or Bangkok on days off and are always welcome to call in to catch up with us. 
In the Maldives, we can't employ our own local staff because the hotels are spread out over many of the 100 inhabited islands. In this case, our programme is run by having very close supervision from our UK and Thailand offices who carefully co-ordinate everything with our partner hotels who meet all interns on arrival and do local orientations according to our agreed procedures and their own host company guidelines. You can expect frequent contact from both our UK and Thailand staff by Skype and email. 
In the UK, our staff will meet you at your hotel on the agreed start date, introduce you to your new work colleagues and ensure you're ready to start your new role. After this we will keep in touch with you through a mix of personal visits plus calls and emails. 
Generally, we know you'll need advice and support soon after arriving and we're always available to help but we won't bug you every day after you've lived there for several months!
What can I do in my free time?
Get to know your local colleagues out of work and socialise with our other placement interns.
In China you can practice your Mandarin and learn tai chi or calligraphy. Relax in exquisite boutique bars and restaurants or devour freshly-made dumplings and hot noodle soup on a wobbly table down a backstreet. Go further afield and scramble along the Great Wall, help at a giant panda centre or wonder at the Terracotta Army in Xi'An.
In Thailand you can explore the Buddhist temples and palaces, take some time out on pristine white beaches, or learn to scuba dive in the clear, warm waters. You could also trek in the jungles and visit some traditional hill villages.
In the Maldives we doubt you will ever get bored of exploring the many beautiful islands, whether you prefer to relax in the shade on a beach or dive into the amazing underwater world below the waves. 
The UK has it's attractions too. Head to Cornwall (ideally on a sunny day) for Greek style beaches, or up to the Lake District or the Scottish Highlands for stunning mountain scenery and world class hiking. Or soak up the culture and explore architecture that's hundreds of years old in cities like Bath, Cambridge or York. Plus don't miss the famous sites of London, like the London Eye, Buckingham Palace and the Tower of London. 
One thing's for sure; you'll never be bored!
We have hospitality placements available with prestigious global hotel brands and many other businesses.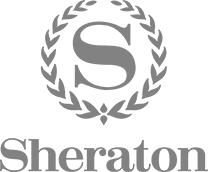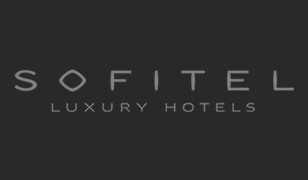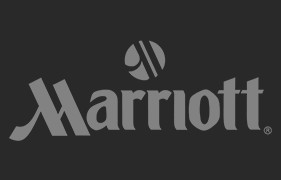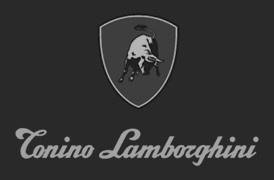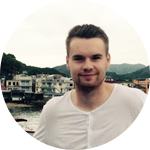 "I wanted to personally thank you for all the help you've given me the last few months, and for allowing me to have this fantastic opportunity."
Jason Billam - Plymouth University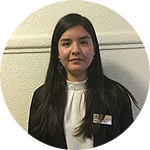 "Thank you very much for everything, you found the internship I really wanted."
Gabriela Arevalo, Swiss Hotel Management School (SHMS)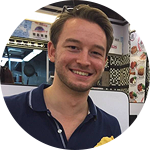 "I arrived at the Sheraton hotel and there are no words to describe how amazing this place is and how well they treat me. I hope my work here makes up for the good treatment I get!"
Alex Smarsch - Oxford Brookes University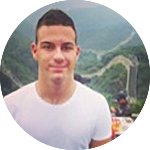 "I would really like to thank you for being so involved in finding my internship. It was a great thing to discover your program."
Marko Djukic - Switzerland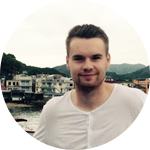 "I have always wanted to travel with my work, and experience different cultures and lifestyles. China is now a place with so much to offer due to its phenomenal growth in the last few decades."
Jason Billam - Plymouth University